Yuneec Typhoon H
Last updated on May 11, 2022 5:31 pm
Add to wishlist
Added to wishlist
Removed from wishlist
91
Add to compare
Youtube
Typhoon H offers flight durations of up to 25 minutes while filming with the CGO3+ 4K UHD camera. The Android powered ST16 Ground Station features a 7-inch touchscreen that displays live footage of your flight in HD 720p resolution and enables a wide variety of autonomous flight modes.
A full 360º view of the world
The 3-axis anti-vibration CGO3+ gimbal camera captures ultra-stable 4k Ultra High Definition video, vivid 12 megapixel still images and can be rotated through an unlimited, 360º range of motion. The CGO3+ gimbal camera features a high-quality glass 98º field of view, wide-angle lens, and offers manual camera settings while in flight.
ST16 all-in-one controller
The ST16 Ground Station is an integrated transmitter, receiver and Android platform that gives you full control over Typhoon H, allowing you to easily program autonomous flight and capture stunning photos and videos. The large 7-inch integrated screen displays real-time footage of your flight, eliminating the need for an external device.
Digital video downlink in HD 720p
View real-time footage in HD 720p on the screen of the ST16 transmitter with integrated digital video downlink with a range of up to 1 mile (1.6km).
Features
Flight time: Up to 25 min
Size: 20.5x18x12.2 in (520x457x310mm)
Airframe weight (with battery): 59.8oz (1695g)
Take-off weight: 368.8oz (1950g )
Battery: 4S 14.8V LiPo Battery (POWER 4)
Battery capacity / voltage: 5400mAh 4S/14.8V(79.9Wh)
Charger: SC4000-4
Transmitter st16 Personal Station Ground
Maximum flying height: 122m(400ft) agl (Restricted by FAA )
Maximum rotation rate: 85 deg/s
Maximum roll angle: 35°
Maximum climbing speed: 5m/s
Maximum speed in follow me mode: 43.5mph (70km/h)
Maximum descending speed: 3m/s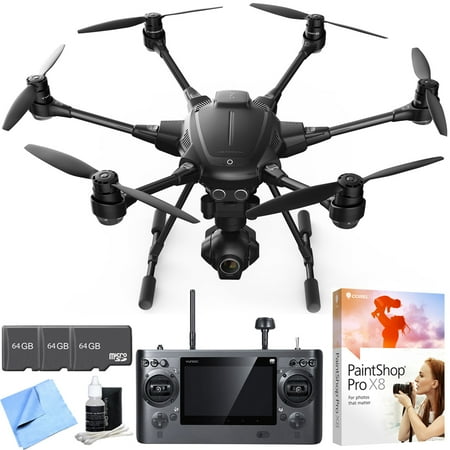 -46%
$
749.00
$

1,401.99
in stock
Beach Camera
Last update was on: May 2, 2020 5:03 pm
 The Typhoon H is an advanced aerial photography and videography platform. Thanks to Yuneec's spirit of innovation and pursuit of advanced technology, the TYPHOON H, the smallest and smartest member of the TYPHOON family, is the best choice for skilled pilots and photographers alike. The Typhoon...
Yuneec Typhoon H UHD 4K Collision Avoidance Hexacopter Drone= with Battery and ST16 Controller
as of May 9, 2020 12:46 am
Features
READY OUT OF THE BOX - Comes with ST16 all-in-one controller (7 inch Android touchscreen), CGO3+ 4K camera. The Typhoon H is ready to fly and record video and pictures out of the box, nothing else needed.
SAFE TO FLY WITH BUILT-IN COLLISION AVOIDANCE - FAA compliant no-fly zone, 6 rotor safety with 5 rotor fail-safe, and ultrasonic collision prevention keep you safe.
EASY TO FLY - GPS stabilized flight control, with 8 smart flight modes, automatic return to home, auto takeoff and auto land. No experience needed.
4K STUNNING VIDEO QUALITY - 4K Ultra High Definition video, 12 megapixel photos, full 360° anti-vibration gimbal, retractable landing gear for 360° filming.
COMPACT SIZE - Quick disconnect props for speedy removal, each rotor arm easily folds down from its flight position to a resting position against the drone for easy and compact transportation.
Yuneec Typhoon H RTF Hexacopter Drone w/ CGO3+ 4K Camera Video Recorder Bundle includes Drone, 16GB Flash Drive, 64GB microSD Memory Card, Cleaning Kit, Corel Paint Shop Pro X9 and Beach Camera Cloth
2 used from $699.99

as of May 9, 2020 12:46 am
Features
Typhoon H RTF Hexacopter Drone with CGO3+ 4K Camera
16GB JumpDrive S73 USB 3.0 Flash Drive
64GB microSD Memory Card
Corel Paint Shop Pro X9
3 Piece Lens Cleaning Kit, Beach Camera Microfiber Cleaning Cloth
Specification:
Yuneec Typhoon H
| | |
| --- | --- |
| FPV Operation | Yes |
| camera | 4K 30fps |
| Remote Control Range (m) | 1500 |
| Camera Integration | Camera Included |
| Connectivity | Remote Control |
| Maximum Flight Time (min) | 25 |
Already Sold: 12 Available: 16
Hurry Up! Offer ends soon.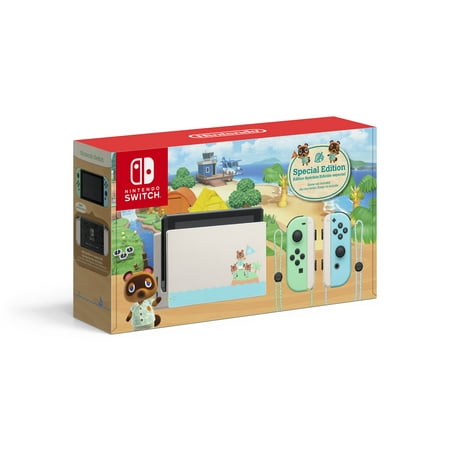 Already Sold: 18 Available: 26
Hurry Up! Offer ends soon.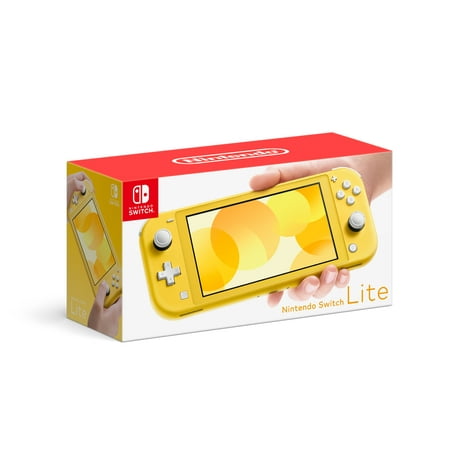 Already Sold: 21 Available: 31
Hurry Up! Offer ends soon.